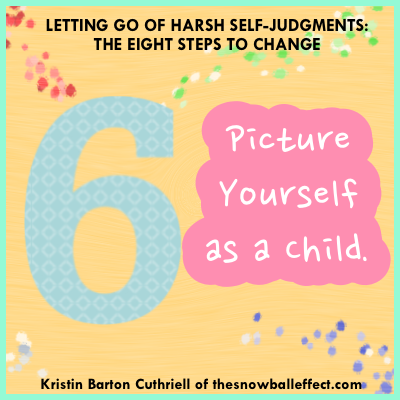 Remember, we usually live up to our view of ourselves. Are you uplifting or overly critical?
Over the past five weeks, we've made great strides in the process of releasing harsh self-judgments and adopting an attitude of self-care and self-compassion by…
acknowledging that we want to change.
becoming aware that we put ourselves down.
catching ourselves each time we are self-critical.
becoming our own nurturing self-parent.
learning where the self-critical messages originated so that we can challenge them.
Today, we'll discuss Step 6: Picturing yourself as a child. I find that this is an immensely powerful tool for invoking self-compassion. Continue reading →